Launched another website, Tides UK
Find out about Tides UK, my new tide times website that provides tides for over 700 UK destinations.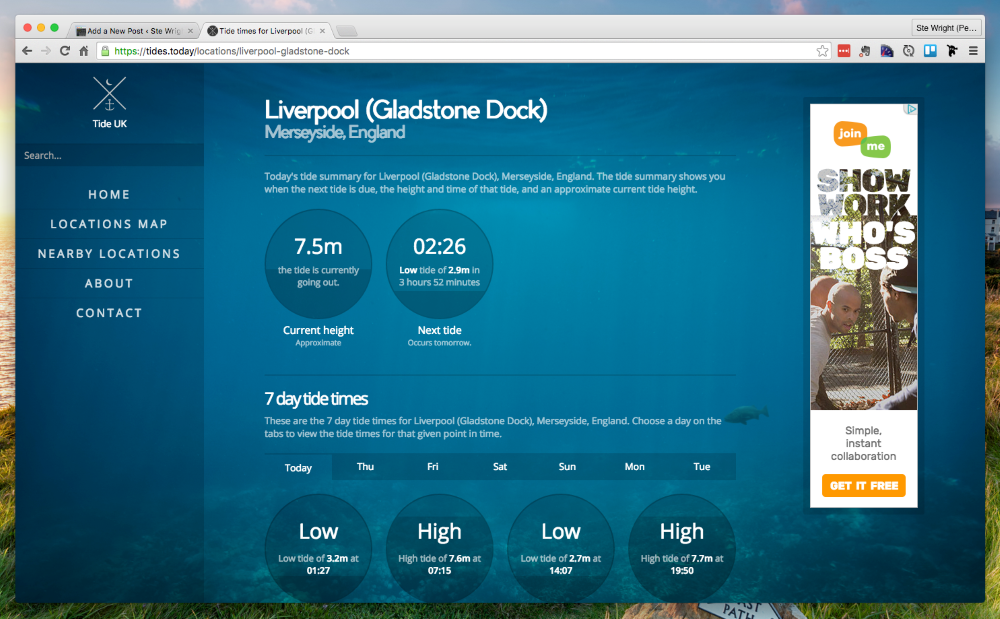 I've been quietly working away on a personal project over the past few months, it's now live. Tides UK provides tide times for over 700 UK destinations as well as some in British territories such as the Channel Islands, Isle of Man, Falklands and Gibraltar. Visit the site and take a look around.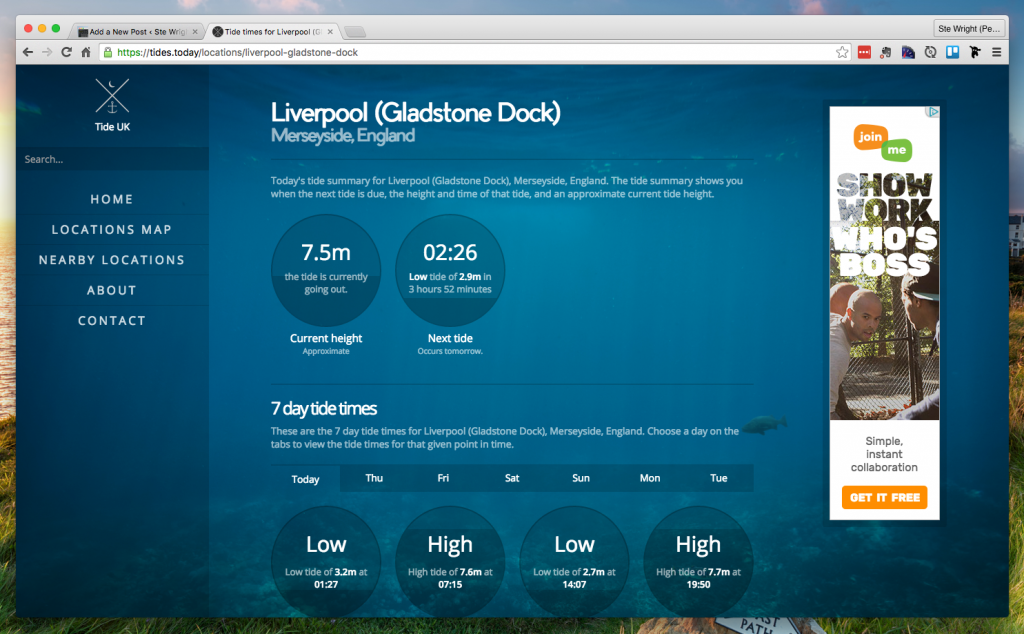 Soft launch
There's a few bugs, but the key for me was to get people using it and hear their feedback. Feel free to take a look at the site and let me know your thoughts.
Ideas always welcomed
This is going to be an evolutionary process. I'm looking to rapidly add new features, concentrating on small feature changes rather than big releases. Thoughts of how things could be made better are always welcomed.