The Raspberry Pi's big brother - Intel NUC i3, the unboxing
The unboxing of the Intel NUC i3, what to expect, and what hardware you need.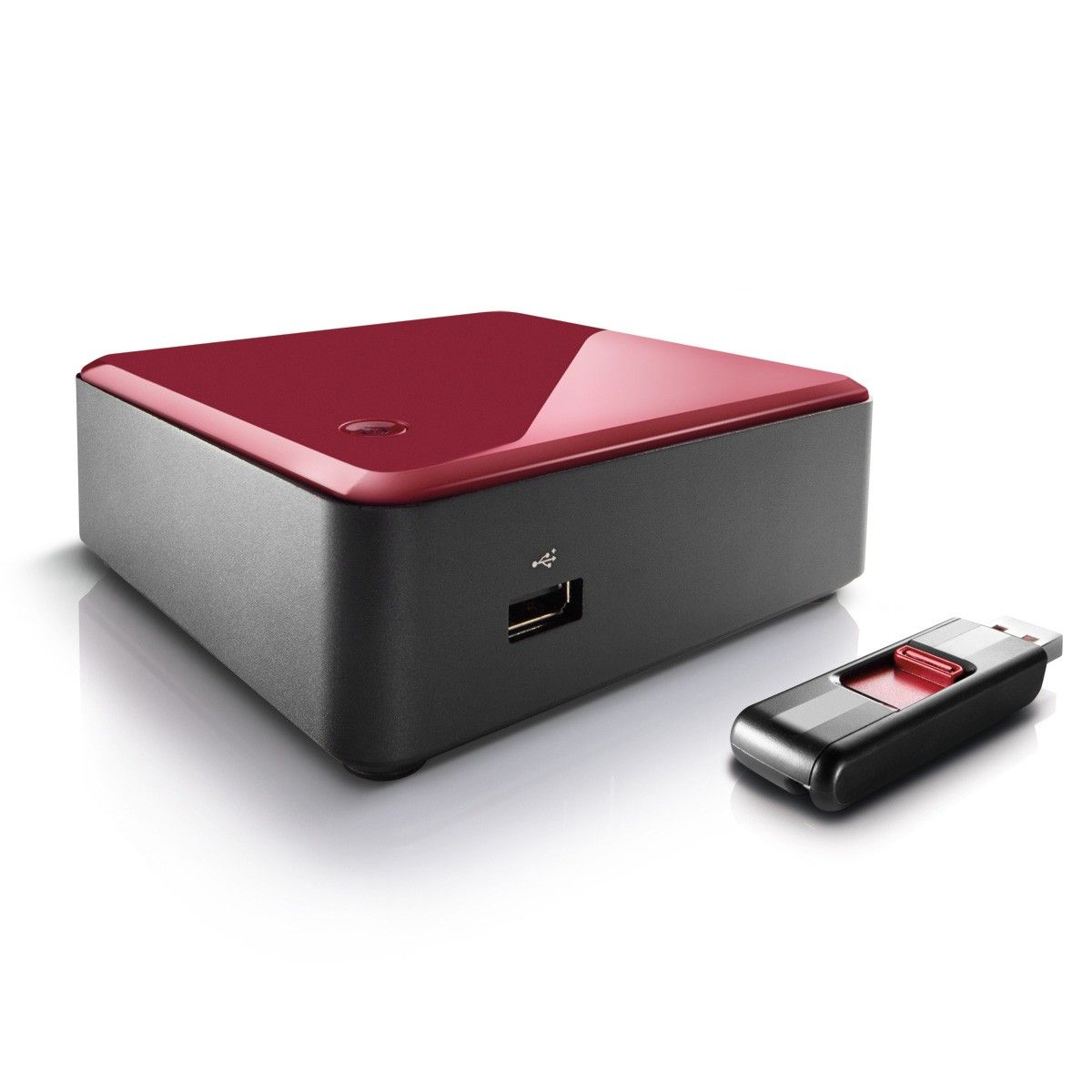 There's a lot I love about the Raspberry Pi; its ability to surprise me (one hosts this site, and that's pretty impressive!), its tiny form factor, the minimal pull on electricity. It embodies everything that computing should be, and will be in the future.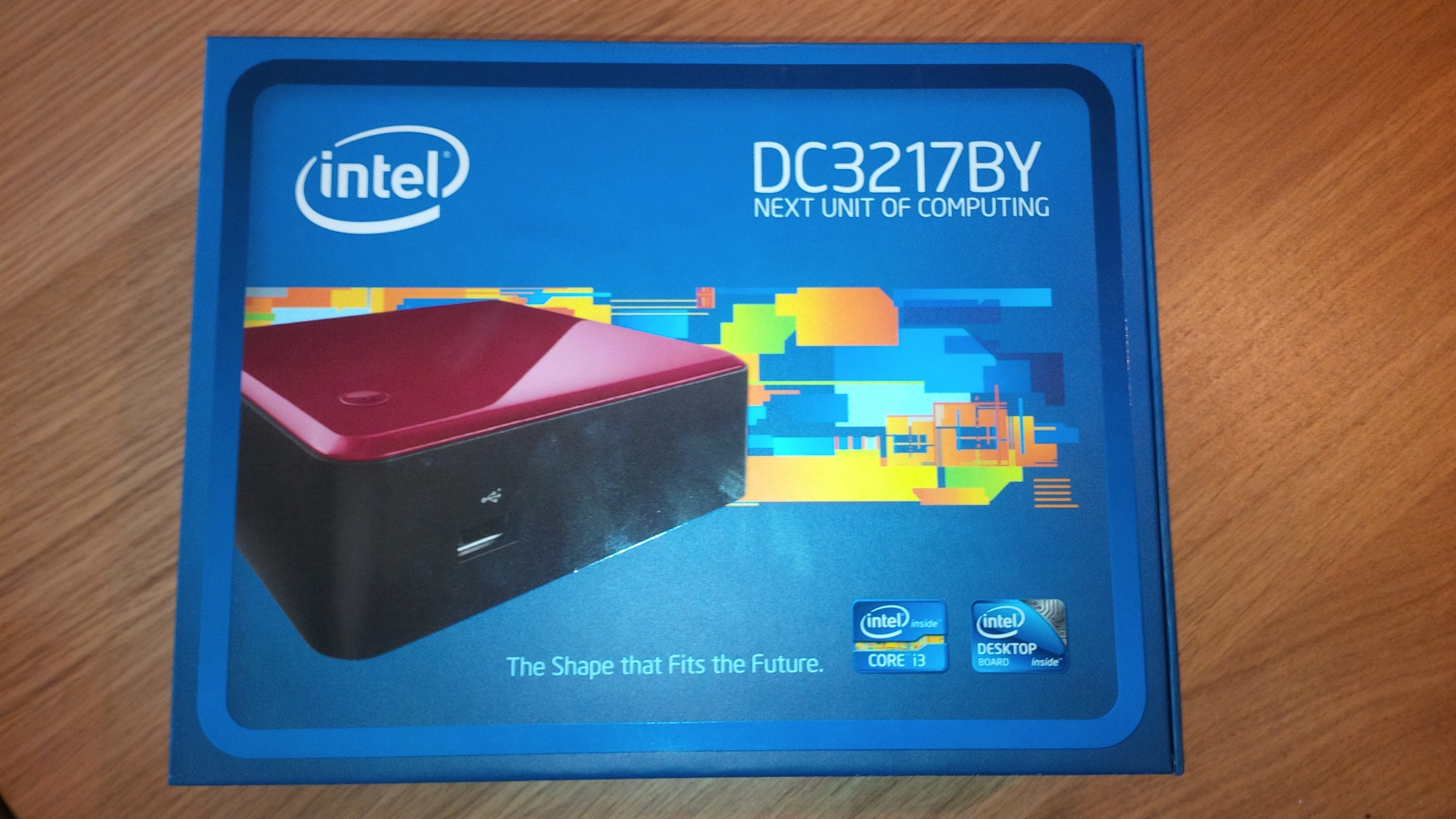 The things I dislike about them include the severe lack of power, inability to use bootable USB (or SATA capabilities), meagre 512mb memory. These frustrations are completely unjust on my part – its a £30 computer aimed at the education market! I have no right to be frustrated, especially as they make extremely cheap, yet capable web servers!
Everything I love about the Raspberry Pi's physical attributes and energy credentials have been available for some time in a more capable formats, but nothing that really hits the nail on the head, until now that is.
Feasible small form factor computers
Apple brought us the Mac Mini, which has been hugely popular and has shrank in size since its introduction some 8 years ago. I use a Mac in work, and using one outside of work just reminds me of work, so obviously anything that reminds me of work is a no-no! Plus their inflated price tag for the UK (and I believe most of Europe and Australia) means they are not a commercially viable option for someone who wants a low-cost small home PC.
I'm a long-running user of my trusty Acer Revo. It's powered by the Intel Atom processor, like a lot of netbooks. Just like a lot of netbooks, it really struggles with some common tasks, so therefore I've outgrown it. Acer have introduced newer models since the R3600 model I own, but these too are choked by the Atom's low clock speed.
Samsung makes a Chrome-OS powered 'nettop' computer, but no-one really wants Chrome-OS PC's yet, so these too aren't feasible day-to-day computers that take up no space and use next-to-no electricity. What else is there?
Introducing the Intel NUC
Intel don't build computers, they make a point of highlighting this whenever they publicly discuss the NUC desktop boards (which come in a chassis due to the custom board form factor, with a processor, and cooling, in fact, everything apart from storage, wifi and RAM… oh and a power lead). What they do build is a great kit, that's powerful, small and low consumer of energy. The model featured here is the DC3217BY.
I'm kind of glad that the barebones PC (sorry Intel, but that's exactly what it is) that Intel have created requires the owner to install their own RAM, Wifi and Storage – it retains that same magic that the Raspberry Pi gives geeks like me, whist not limiting the (geeky) owner to soldered-in RAM or storage like other small PC manufacturers.
The unnecessary, but cool packaging
When you open the box is where the magic starts.
Inside the box you'll find the NUC itself, a VESA mount, some screws, some literature, a power adapter, but no bloody power lead! My guess is that the commercial spin Intel put on this is probably something along the lines of "gives the owner that real build-it-yourself" feeling or some cost cutting exercise.
Inside the NUC, and what you'll need
Inside the Intel NUC, you'll find the DC3217BY desktop board, equipped with an Intel i3 3217U dual-core processor, 1 HDMI port, a Thunderbolt port, 3 USB 2.0 ports (sorry folks, no USB 3 strangely enough). This model doesn't come with Ethernet, although the next model in the line-up does, and dual HDMI, but lacks Thunderbolt connectivity.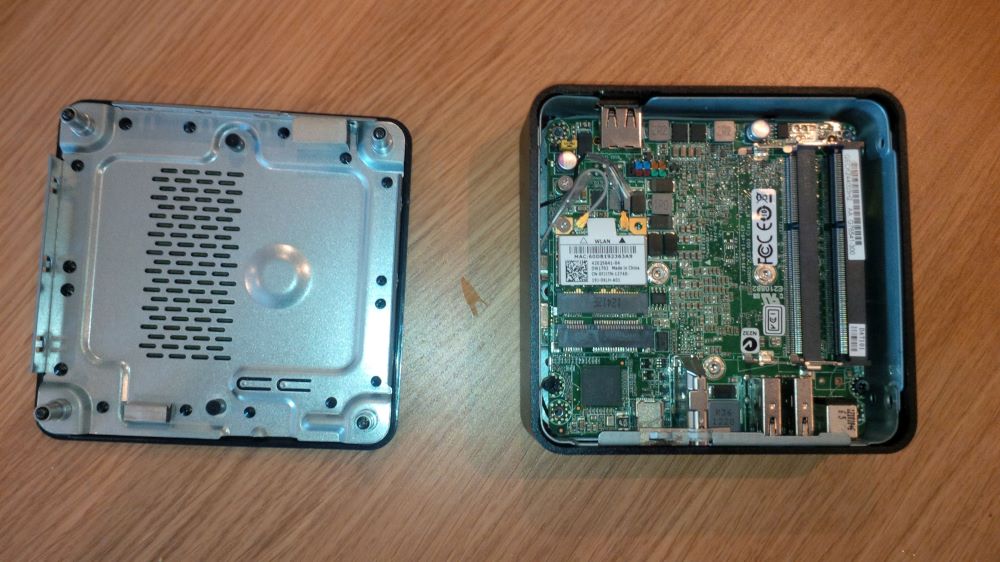 The NUC has 2 PCI-e ports, one full-sized, the second half-sized, and 2 SO-DIMM 204pin RAM ports. The NUC has no SATA, so storage has to come in either a mSATA SSD card, or an external USB hard drive. The half-sized PCI-e port is ideal for Wifi or Bluetooth, or if you'd prefer, a combined Wifi/Bluetooth card as I have opted for.
Your shopping list will consist of the following to get you up and running:
RAM – the Intel NUC requires SO-DIMM DDR3 dual channel RAM, at 1066 or 1333MHz to a maximum capacity of 16GB (2 x 8GB)
A 'Clover' power lead
Storage – mSATA SSD to a size of your choice. I've ordered a 64GB card, these are available for around £60
A half-sized PCI-e Wifi card. Of course, if you'd prefer you can get a USB Wifi card, but being available from around £10, the internal option would be better.
A USB Flash drive with your OS installer on it. I'm opting for Windows 8, a tutorial coming soon.
Conclusion
Intel's NUC family introduce a feasible, capably equipped and low power-consuming computer that need not break the bank. The total spend on the setup I'm discussing here is available for around £275 if you shop in the right places for your components. I already have a spare license for Windows, but this is another cost you'd need to factor in.
There is always a premium to be paid for small equipment, but being cheaper, better equipped than some Mac Mini's and certainly smaller, the NUC provides a real-world alternative. Being just over double the size of a boxed Raspberry Pi, these really are a great size and look cool as hell on any desk. I really think Intel's NUC will start getting the ball rolling where so many other manufacturers have failed to gain traction. Other units to consider are Asus VevoPC and Gigabyte Brix.
Sound your thoughts in the comments section, and look out for some more from the Intel NUC, when I'll be installing the hardware and installing Windows.