New tutorials coming soon - You choose what comes first!
Here's an update to the project, and what's coming next. Let me know what you want to see.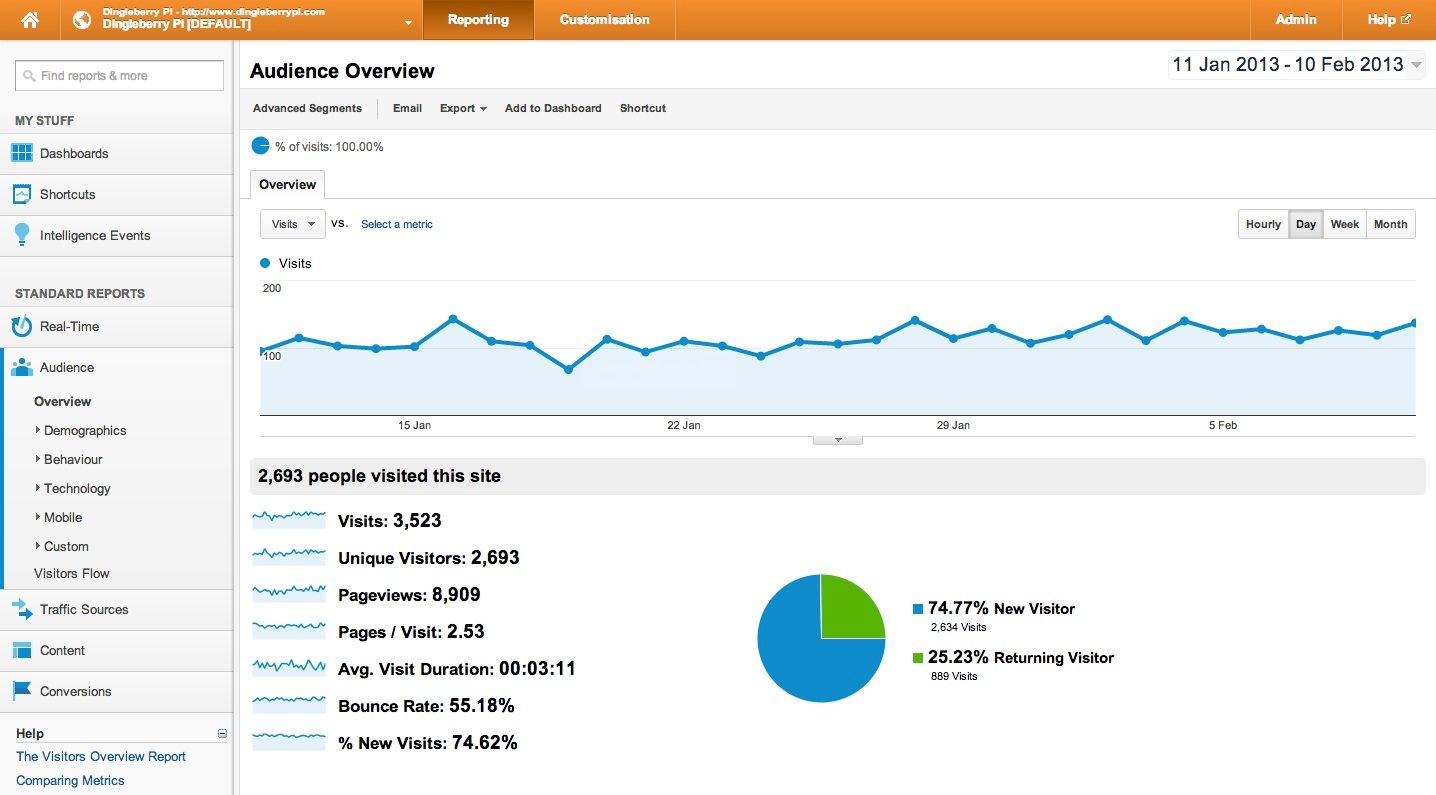 Hi all loyal DingleBerry Pi readers! I've been really busy this year, and neglected the site a bit (my bad) but I'm ready to rock on with some more tutorials.
What do you guys want to see made in to a tutorial? I'm experimenting with DNLA on RPi at the moment, there's of course WordPress installation on a RPi which is long overdue. I want to take the site in a new direction, tutorials for anything RPi and not just web related technologies.
3523 visits this month")](/content/images/2013/02/3523.jpg?ssl=1)
We're averaging 3,300 visits a month now, and the site is still delivered rock solidly on a Raspberry Pi Server. This month has had the best visits to date, with a brilliant 3,523 visits from 2,693 individual visitors. I cannot emphesise enough how impressed I am by these little capable computers!
We're excited moving forward, and we need your ideas! Sound off below!