Raspberry Pi RAM increased to 512mb
Since the launch of the Raspberry Pi, the 256mb RAM was seen by many as an oversight. They've fixed this with a 512mb model.
Since the launch of the Raspberry Pi, one thing which I saw as an oversight (and according to other sources, many would agree) was the amount of memory the Raspberry Pi shipped with – 256mb wasn't enough. Understandably one of the core aims the Foundation had with the Raspberry Pi unit was to keep costs low, but something I hoped to have seen at launch was a 'Model C' with more memory.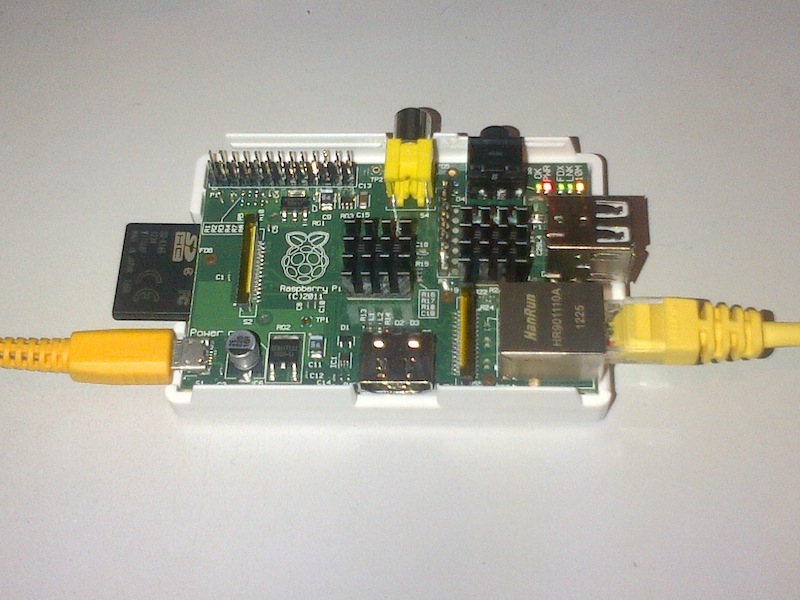 Pictured: The Raspberry Pi Model B
It seems that the guys over at Raspberry Pi Foundation have read my wish list, the standard 'Model B' unit now comes with 512mb as standard! This is a welcomed change, and I can imagine this having the greatest impact with the audience who utilise the Raspberry Pi's very capable GPU.
This bump in the system memory doesn't come at an extra cost; the Raspberry Pi Model B is still £29.95 including delivery for the 512mb model over at Farnel Element14. The current Model B specifications are:
Raspberry Pi 'Model B' Specifications
SoC Broadcom BCM2835 (CPU, GPU, DSP, and SDRAM)
CPU: 700 MHz ARM1176JZF-S core (ARM11 family)
GPU: Broadcom VideoCore IV, OpenGL ES 2.0, 1080p30 h.264/MPEG-4 AVC high-profile decoder
Memory (SDRAM): 512 Megabytes (MiB)
Video outputs: Composite RCA, HDMI
Audio outputs: 3.5 mm jack, HDMI
Onboard storage: SD, MMC, SDIO card slot
10/100 Ethernet RJ45 onboard network
Storage via SD/ MMC/ SDIO card slot
Running Raspberry Pi as a Web Server
As you're probably aware, I'm running this web site from a Raspberry Pi web server, take a look at my tutorials to create your own Raspberry Pi web server. I've placed my order for a 512mb Raspberry Pi, which should arrive some time over the next 3 weeks. As soon as this arrives, this site will then run from the new unit with the upgraded hardware.